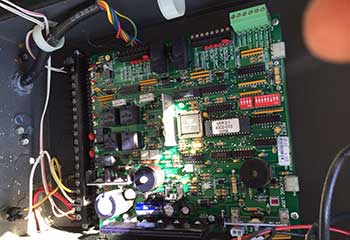 Opener Repair
Customer Issue: Malfunctioning garage door opener.
Our Solution: After we first made sure the problem wasn't mechanical in nature, we opened the opener's main unit and inspected the circuit board. Turns out, it had sustained some electrical damage, so we installed a new board in its place and reprogrammed the opener afterwards to ensure it would work with the customer's remotes.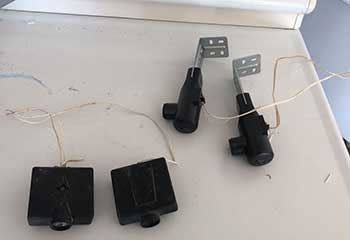 Sensor Alignment
Customer Issue: Malfunctioning safety sensors.
Our Solution: The sensors had become misaligned, but as we adjusted them back into their proper position, we discovered that they'd sustained some physical damage and needed to be replaced. We proceed to install new units in their place, and then tested the door to make sure it reversed when something got in its way.
Ruth Jacobson
- Brookshire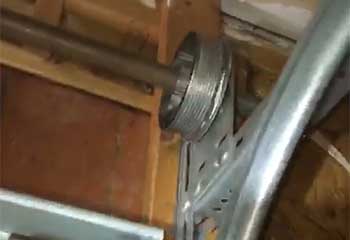 Cable Replacement
Customer Issue: Broken lift cable.
Our Solution: Even though only one of the cables snapped, we removed both off their drums, as the second unit was in bad shape too. We then installed two new cables, and made sure they weren't prone to entanglement when they lifted and lowered the door.
Carl Hurlstone
- San Ramon