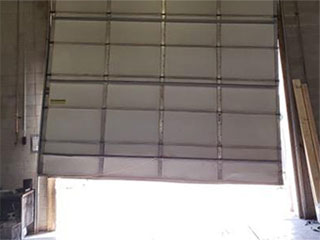 There are some garage door problems that can lead to serious injuries. Understanding what causes them can help you know how to deal with them. Remember that DIY is far too dangerous as far as your garage door system is concerned, so leave emergency repairs to our company's experts.
A Malfunctioning Opener
Sometimes the opener and its operating system can experience a failure to the point that the door fails to close or starts moving erratically. It may even stay open after you leave, which is the last thing you want since this is basically an open invitation for burglars to browse through your stored valuables. If your door won't close, the issue could lie with the circuit board of the opener or with the photoelectric safety sensors. Both components will require an expert's assistance to replace or repair.
Worn Cables and Springs
These components are constantly dealing with immense levels of pressure and can be lethal if they snap unexpectedly. It is not uncommon for these parts of the door to rust or degrade over time. Even if they aren't constantly exposed to the elements the way the panels are they can still end up suffering from climate-related effects. Should you find any bits of rust on these units, you'll need to have professionals replace them before they end up snapping.
Damage Related To The Tracks
If you've just moved in, or it's been awhile since you last thought about giving the garage door a look over, it's possible some of the system's parts started to develop some issues. The tracks, in particular, can be affected by various factors. Both the vertical and the horizontal sections can become bent or rusty, and the rollers that travel inside them can end up popping out if they aren't checked and straightened every so often. This type of scenario will cause the door to get off track and get stuck, which puts a lot of strain on the springs and the opener's drive system. As you can probably guess, to solve this issue you need to have professional technicians repair or replace the tracks. Our team is always available to provide every local homeowner with high-quality emergency services. Give us a call if you find yourself in need of a fast response.